Click, Buy, Save Digital Retailing

We Make It Fun & Easy

Step 1

Choose your Vehicle!
Search our extensive inventory for the vehicle you are interested in.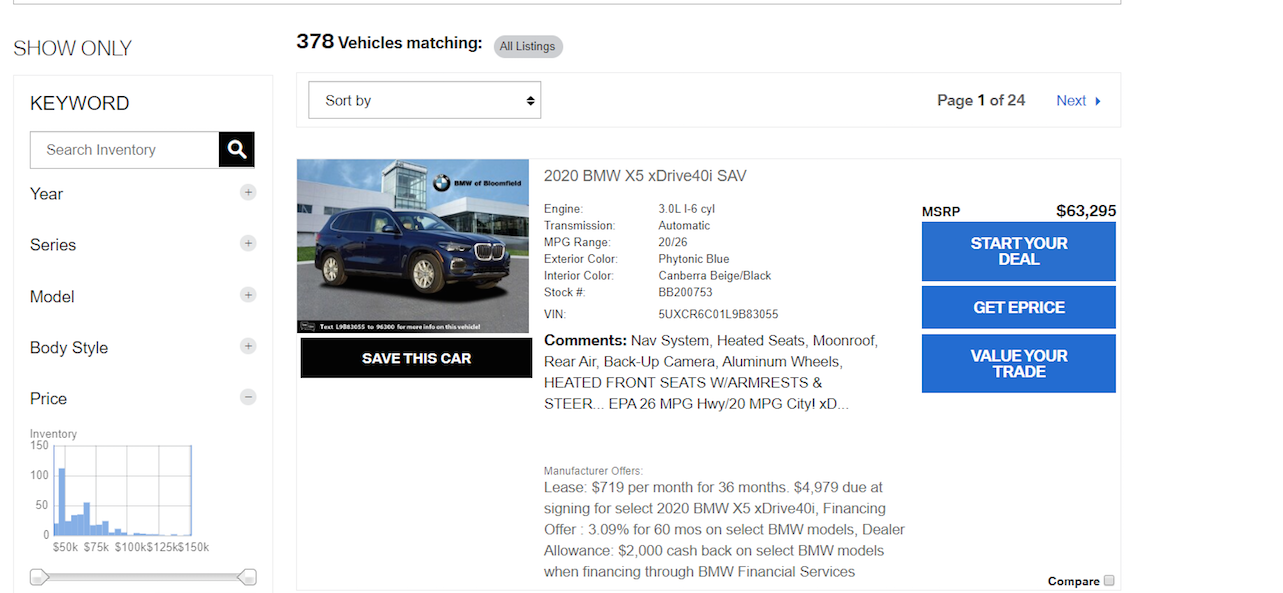 Step 2
Fill out the Basic Information form so we can work on your best deal.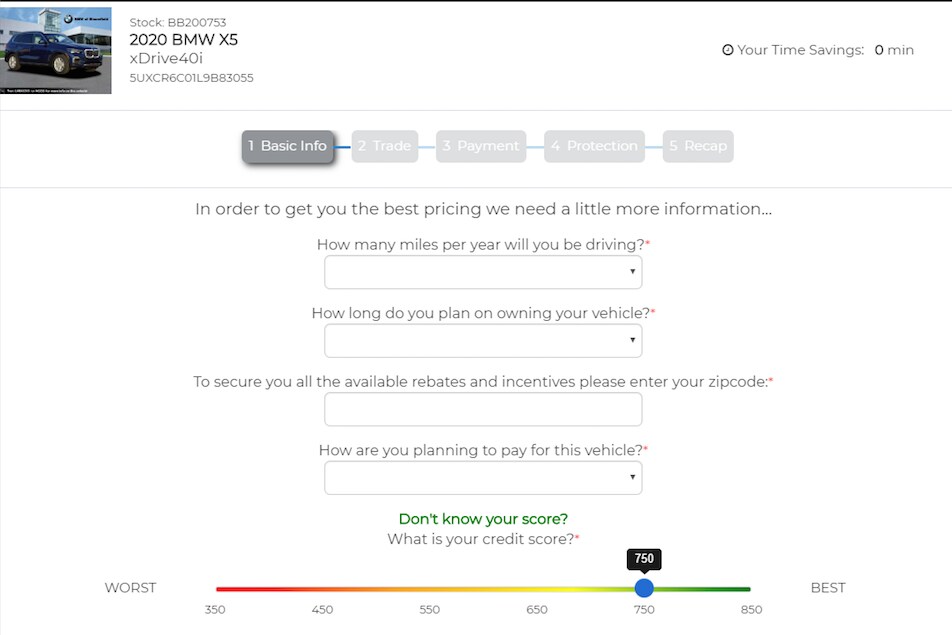 Step 3
Enjoy a free vehicle appraisal and we can help you trade-up to a new BMW model! Review your offer with ease and enjoy the next step of the buying process.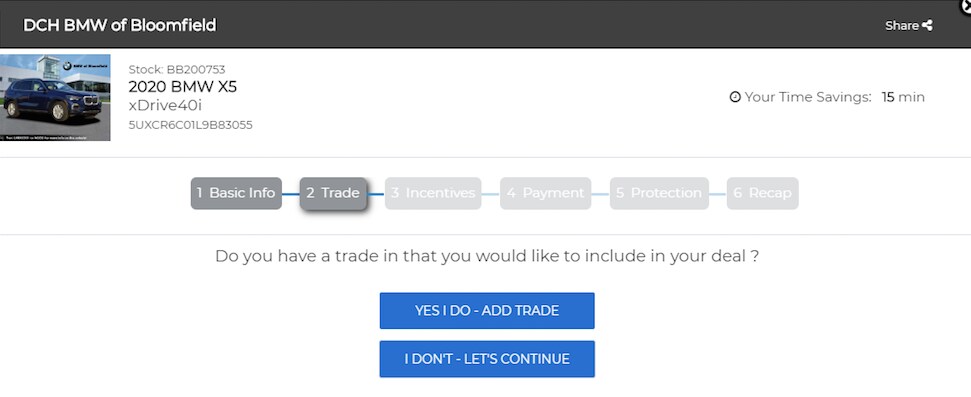 Step 4
Based on your Zip Code we will find available Incentives. See all the current lease and finance rebates, incentives and program offers that apply to you and the model you are considering so you can make a smart decision quickly and easily. We really do Make it Fun & Easy.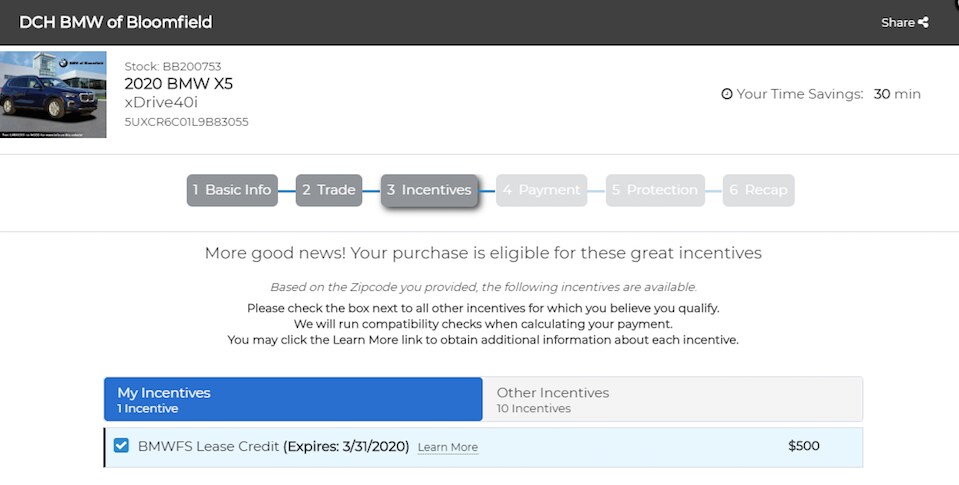 Step 5
Now find the perfect payment that fits your budget. You can select or customize your payment and seal the deal! !e can help you enjoy your finalized deal so you can drive off in your new BMW vehicle!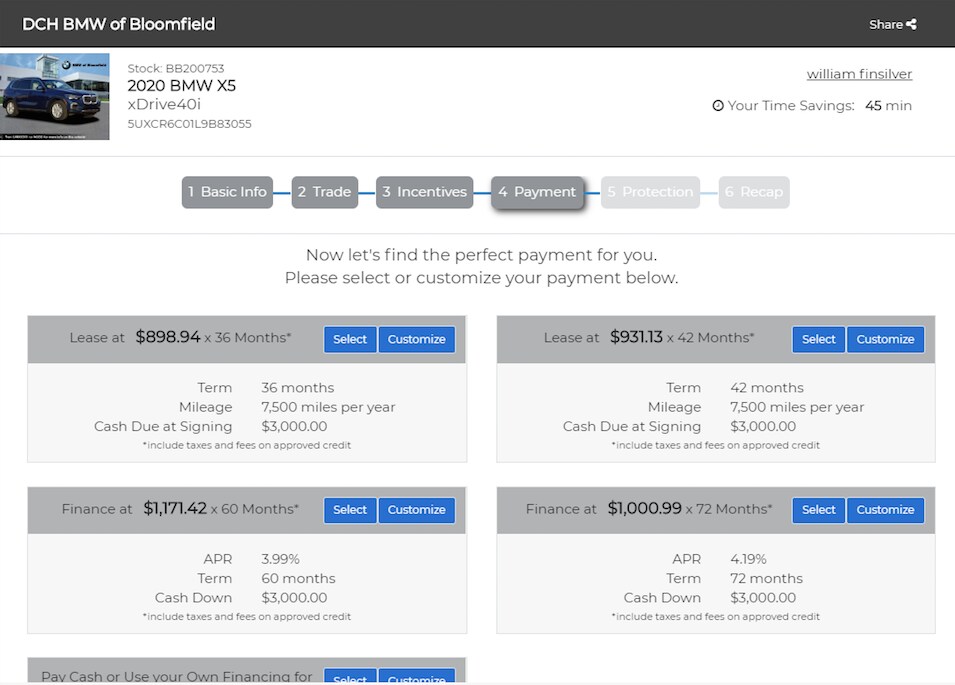 Step 6 - Did Someone Say, Delivery?

Let our delivery specialists work with you to ensure that you get your car in a timely manner! We will pop up on your doorstep before you know it, with the keys and paperwork in hand. Schedule a home or office delivery today! We can also make arrangements for you to pick up your new vehicle in Bloomfield, NJ. If you have a trade-in, we can collect it as well. We look forward to assisting you!
Our Upfront Pricing Promise!

Check out the amazing Click, Buy, Save Program by DCH BMW of Bloomfield, we offer hassle-free pricing and a large inventory of BMW models. We go over every detail of your purchase before you make a lengthy commitment - you don't even have to step foot on our dealership near Clifton, New Jersey!