PURE ELECTRIC POWER
BMW Pioneers a New Age of Driving.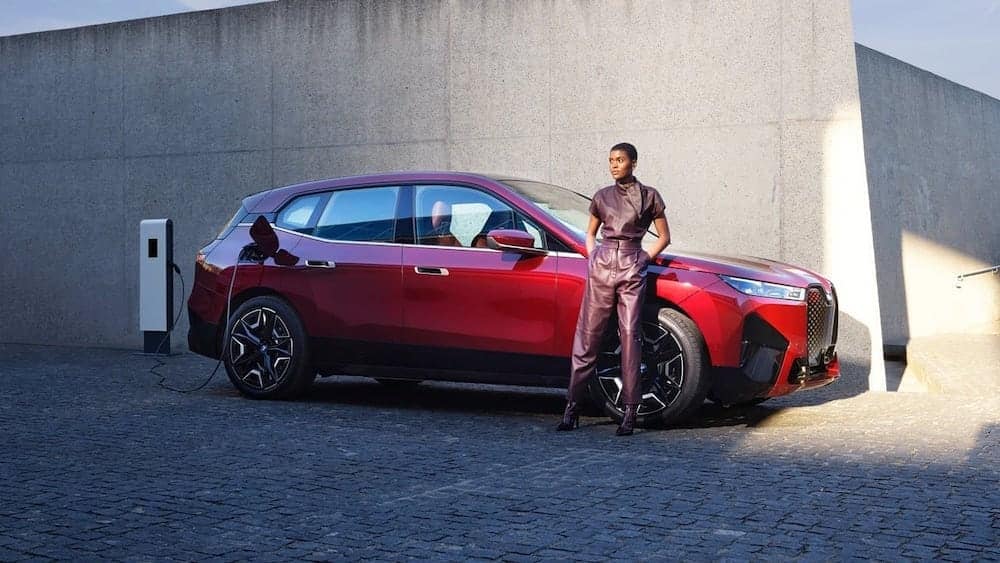 THE FIRST-EVER BMW iX
Reimagining an Icon in a Modern and Minimalist Style.
The First-Ever BMW iX is fueled by innovation, from its trailblazing power capabilities to its fast-forward design. This all-electric Sport Activity Vehicle features a battery capacity of up to 113 kWh and one of the most competitive ranges in its class. Dual electric motors provide plenty of power, and electric all-wheel drive ensures you're in control wherever the road may take you.
THE FIRST-EVER BMW i4
A Spacious and Sporty Four-Door Coupe.
The BMW i4 has a sleek and energetic coupe design while seating up to 5 passengers without sacrificing cabin space. The low roofline, long wheelbase, and short overhangs deliver a head-turning profile that's sure to make an impression around Bloomfield, NJ.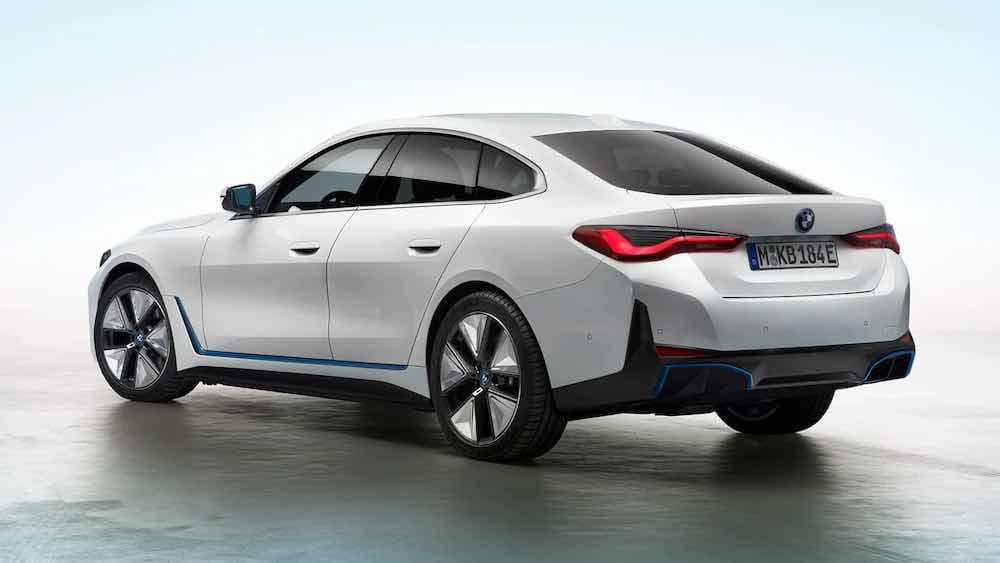 Order Assistance Available
Our client advisors are standing by and ready to assist with the navigation of ordering. Please contact us and we will be happy to assist!
Experience the future of the electric automobile.
Be first in line to order a 2022 BMW iX SAV or BMW i4 4-Door Coupe
Sign up today to learn when you can order the First-Ever BMW iX and BMW i4 - and get the latest news and updates about this upcoming electric car and other future vehicles from BMW of Bloomfield.
Place Your Order for the Cutting-Edge New BMW iX or BMW i4 in Bloomfield
BMW vehicles often garner shoppers' attention because of their breathtaking styling and innovative features, and the new BMW iX and BMW i4 are no exceptions. Not only do these new models showcase premium styling and convenient tech features, but they also come with outstanding electric performance components that deliver thrill and efficiency in one go. The new all-electric BMW iX and BMW i4 will change the way you look at driving, and you can order yours today at BMW of Bloomfield.
Experience the Numerous Advantages of the New BMW iX
If you're looking to make the switch to alternative fuel easier with a stylish and roomy SUV, order the new BMW iX at BMW of Bloomfield. We trust that you'll love everything about this new model, but here are a few details that make this vehicle stand out:
Spirited Electric Performance
While some electric vehicles deliver less enthusiastic performance qualities, the new BMW iX does the opposite by delivering hair-raising performance, all produced from an electric powertrain. Giving life to the new BMW iX are dual electric motors, a setup that produces an impressive 516 horsepower and instantaneous acceleration. Plus, with an exceptional driving range and quick charging, you'll always have enough juice to make it to your next destination.
Some of the top features available for the BMW iX include the latest iDrive 8.0 Operating System, My Modes, Head-up Display with enhanced augmented reality, and a panoramic moonroof with an electro-chromatic shading effect.
Expansive Interior
While the new BMW iX has everyone talking about its energetic electric performance, that's not the only appeal of this new SUV. You also get to enjoy a cavernous interior decked-out with upscale designs and high-end craftsmanship, resulting in a luxury oasis for you and your loved ones. Additionally, there are numerous tech features, including wireless device charging and smartphone connectivity.
Take City Travels to All-New Levels with the New BMW i4
Would you like an athletic and comfortable vehicle that's ideal for city driving and commuting to work? Then don't pass on the opportunity to order a new BMW i4 at BMW of Bloomfield. To give you a better idea of what this new electric Gran Coupe has to offer, here are some of our favorite characteristics of this model:
Dynamic Electric Performance
One of the most appealing factors of the new BMW i4 is the way it performs, which is at the high levels you expect from a BMW car. There are two powertrain options for this new model, starting with the single electric motor setup that generates 335 horsepower, plenty to give this car swift acceleration. However, if you want even more thrill, consider the M50 model, which adds another electric motor for a whopping 536 horsepower and 586 pound-feet of torque.
A Well-Crafted Interior with Many Features
Another reason you'll love driving the new BMW i4 each day is its exceptional cabin design. Everywhere you look, your eyes will land on quality materials and modern styles that will leave you speechless. Plus, there's a futuristic touchscreen infotainment system that's a breeze to use on the go and has features like a Wi-Fi hotspot and wireless Apple CarPlay. With such an attractive and feature-filled cabin, you'll have no issue spending lots of time inside the new BMW i4.
We're Here to Help You Order Your Favorite New BMW Model
Choosing between the new BMW iX and the new BMW i4 might be a challenge since each is so incredible on its own. Once you decide which model suits your style best, our knowledgeable and friendly staff at BMW of Bloomfield can help you place an order. By ordering your new BMW iX or BMW i4 today, you'll ensure that there's one with all the features you desire waiting for you when it arrives at our dealership.